by Linda Kline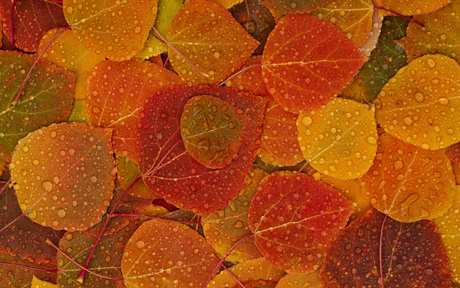 I love Thanksgiving.
In fact, it's my favorite holiday.
It's a simple holiday, focused on the 4 F's:
Family, Friends, Food, and Football!
I tend to get a bit mushy at Thanksgiving, especially after a couple of glasses of champagne and about 1500 grams of pure fat! Lying around waiting on the pumpkin pie to digest affords the perfect opportunity to focus on all my blessings.
The older I get, the shorter my Gratitude List gets, which sounds a bit strange. It seems like we should have more blessings in our life as we age. It's funny how the things we once considered important can begin to seem trivial while the things we once took for granted become a very big deal.
Health is at the top of the list. It becomes apparent with each passing year that you have to have good health to enjoy all the other blessings in your life. I used to love living on the edge – rollerblading, skiing, mountain climbing, skydiving. If there was an element of danger involved, I was all in! But these days, not so much. The consequences of an injury or breaking something gets more complicated…..especially if you teach jewelry design for a living! It's hard to schlepp a kiln or demonstrate a technique with a cast on your arm.
Next on my list, family and friends. I have a very small family. They live 1200 miles away, which means I don't often see them. But they stay very close to my heart and I miss them like crazy. That's why my friends have become my family. And the really cool thing……most of my friends started out as my students! That, in itself, has been an incredible blessing in my life.
I have new students all the time, of course, but my core group has been creating with me for nine years. It's hard to believe that a little lump of metal clay could bind so many people together and weave such a complex and myriad pattern of life experiences. I think of our jewelry group like a Crazy Quilt – every piece a unique and different shape, size, fiber, and texture, all blended together to form one amazing creation. We've become closer than family, in many ways. We've have shared amazing joys and painful losses; celebrated the birth of grandkids, consoled and supported through health scares, cried over the passage of parents, whined about the economy. While I was teaching them to make jewelry, they were teaching me humility, patience, and resolve. So such beautiful jewelry formed; so many amazing blessings shared.
I wondered what my PMCC instructor friends would say were their greatest blessings, so I posed the question to them.
Lora Hart
said, "So many times life puts opportunities in your path that you weren't aware existed. I'm so grateful for the unexpected discovery of some kind of stuff called 'metal clay' while on an early morning walk when I was at a crossroads in my career. And even more, I'm grateful that an enthusiastic appreciator of my jewelry, who I met at a local craft show, suggested that I teach at a bead shop where she worked. And that she suggested it over and over until at last I listened and submitted a proposal to the owner. Working with metal clay has changed my life in so many ways - introducing me to some amazing artists and friends, providing an opportunity to interact with talented students, and inspiring me to develop my creative practice in directions that I had never considered."
Janet Alexander
contributed, "I am thankful for the synergy that happens in class. When a problem occurs everyone works together to solve it. One student will think of a solution and then another and another. We all end up learning more together!"
Delia Marsellos-Traister
added, "I am most thankful for the opportunities of 'possibility' and experimentation in classes. Sometimes artists want to try a new thing and I am so happy when they do…… Except rings in an intro class!" (That's okay, Delia. We all have our breaking point! ;-)
Gale Schlagel
contributed, "Two of the things I love about teaching...being thankful for the experience...1. I love seeing the spark of possibilities in their eyes and 2. I love seeing through their eyes...their vision with their hands. It's inspiring and energizing!"
Sharon Caylor Gillespie
beautifully summed up the sentiments of all of all teachers, I think, when she said, "I am thankful first to God for giving me opportunities to live the kind of life I am living, to my family for supporting me in all my many quests in life -- being a wife, mother, daughter, sister and an artist. I am thankful to my students from whom I receive the blessings of teaching me as I teach them. Not only are we getting the new technique, but we are learning to share our talents with everyone. Thank you, Linda, for giving me a moment today to think about how blessed I am."
Take a moment today to think about all the blessings in your life and send a silent blessing to all the teachers who have challenged, motivated, and inspired you along the way.
Creative Blessings,
Linda